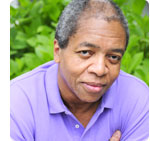 What is IPV?
Intimate Partner Violence (IPV) is a pattern of assaultive and coercive behaviors, and psychological control, that adults or adolescents use against their current or former intimate partners. IPV occurs in relationships of people at all socioeconomic levels, cultures and ethnicities, and between lesbian, gay, transgender, and heterosexual persons.
Click here for more detailed definitions of IPV from the Centers for Disease Control.
Survivor stories are the most powerful way to understand what IPV is and how it impacts health and well-being. We urge you to start here:
Where can I find fact sheets on IPV?

Where can I find guidelines on screening for IPV?
How can I learn to assess and intervene?
For more information on how to learn to screen for and respond to Intimate Partner Violence, link to our Get Started section.


What are local/national DV resources?
Visit our Links section to learn about local and national resources.


Where can I find training on IPV?
There are many ways to obtain training on Intimate partner violence. Visit our Get Started and Ask the Expert sections to learn more.


How can we establish and sustain our IPV screening and treatment program?
See the section on Establishing an IPV Program in the Healthcare Setting.


What is Mandatory Reporting and how does it work?
For an overview of mandatory reporting laws, click here.